Pelvic Pain & Incontinence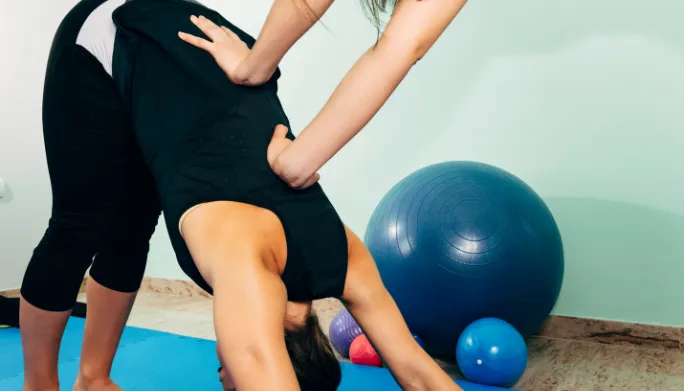 Are You Suffering In Silence?
Many women have unique pelvic floor conditions that significantly impact their lives and don't know where to turn. In many cases there is a solution.
Our experts have helped many women with pelvic pain and dysfunction by implementing our unique treatment methodology of patient education, manual techniques, therapeutic exercise, and modalities to achieve fast and long-lasting results for our patients.
We understand and have successfully treated a variety of pelvic floor conditions affecting women. We specialize in the comprehensive evaluation and treatment of the following:
Pelvic Pain/ Pelvic Floor Dysfunction
Abdominal Adhesions/ Pain
Chronic Low Back Pain/ Sciatica
Coccydenia (Tailbone Pain)
Dyspareunia (Painful Intercourse)
Interstitial Cystitis
Piriformis Syndrome
Vulvodynia, Vestibulitis, Vaginismus
Pre-Natal/Post Natal Care
Back Pain
Bladder Dysfunction
C-Section/ Episiotomy Scar Pain
Hip Pain
Piriformis Syndrome
Sciatica
Tailbone Pain
Bladder Dysfunction
Urinary Frequency/ Urgency/ Incontinence
Urinary Retention
We Have A Women's Health Program. Call For More Information: (603) 335-4700
Request An Appointment
Please fill out this form and
we will contact you about scheduling. Jaimee Rudman


I'm a complex case and the team here has done an incredible job keeping me moving and feeling good. They make PT fun and challenging and my body is so much better for it! Kristen Stewart

I randomly found out about Willem Verweij & Associates Through google after being told I will need a second surgery for endometriosis and will need pelvic floor physical therapy prior to surgery and after. I am so glad I found them because Cindi has been a breath of fresh air. For anyone that does not know, pelvic floor physical therapy is very up close and personal so to have a good connection with your physical therapist is key. Cindi is a book of knowledge and has taught me a lot that I was clueless to. I highly recommend them!